Carillion Audio Visual Services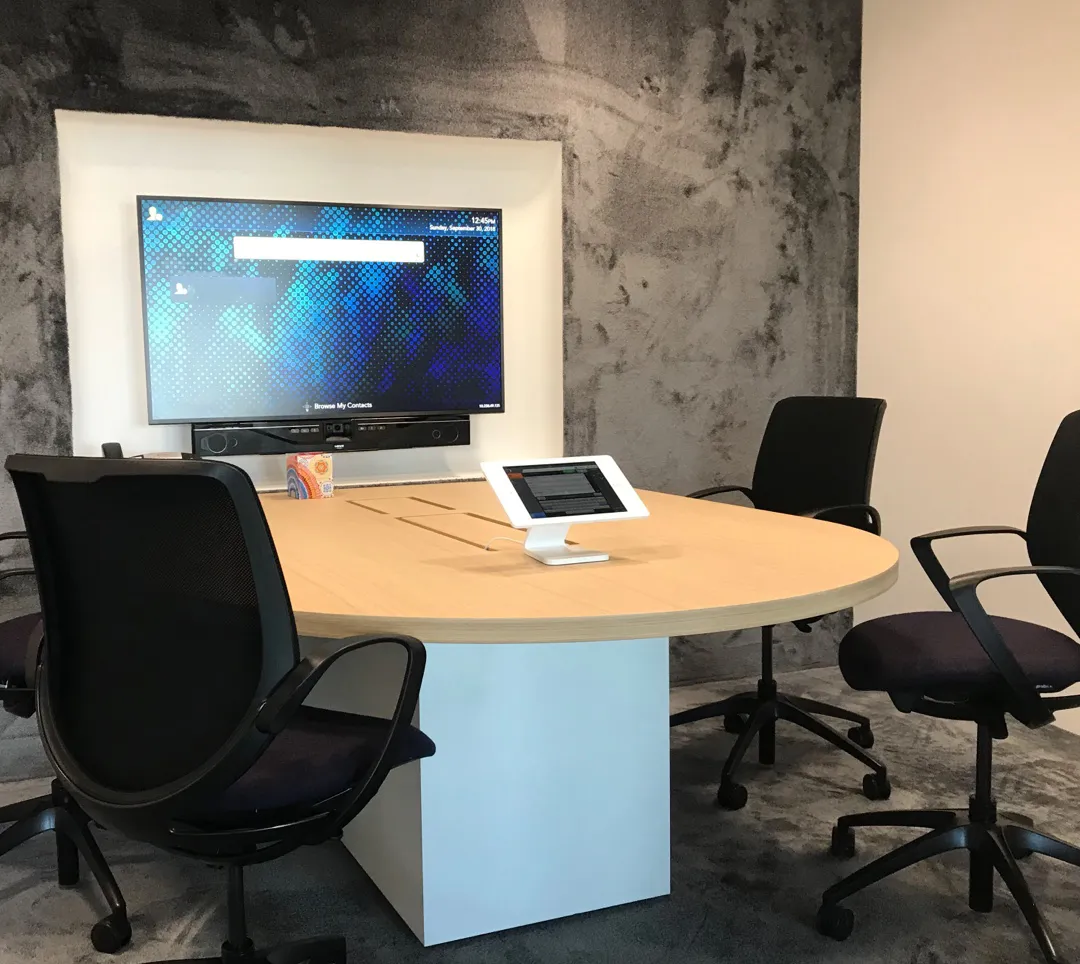 World-class audio-visual from Carillion encompasses an extensive range of services, each available as standalone support or packaged to deliver a comprehensive, end-to-end solution. View our flagship audio-visual services and the technological edges available to streamline your organisation, events and communications.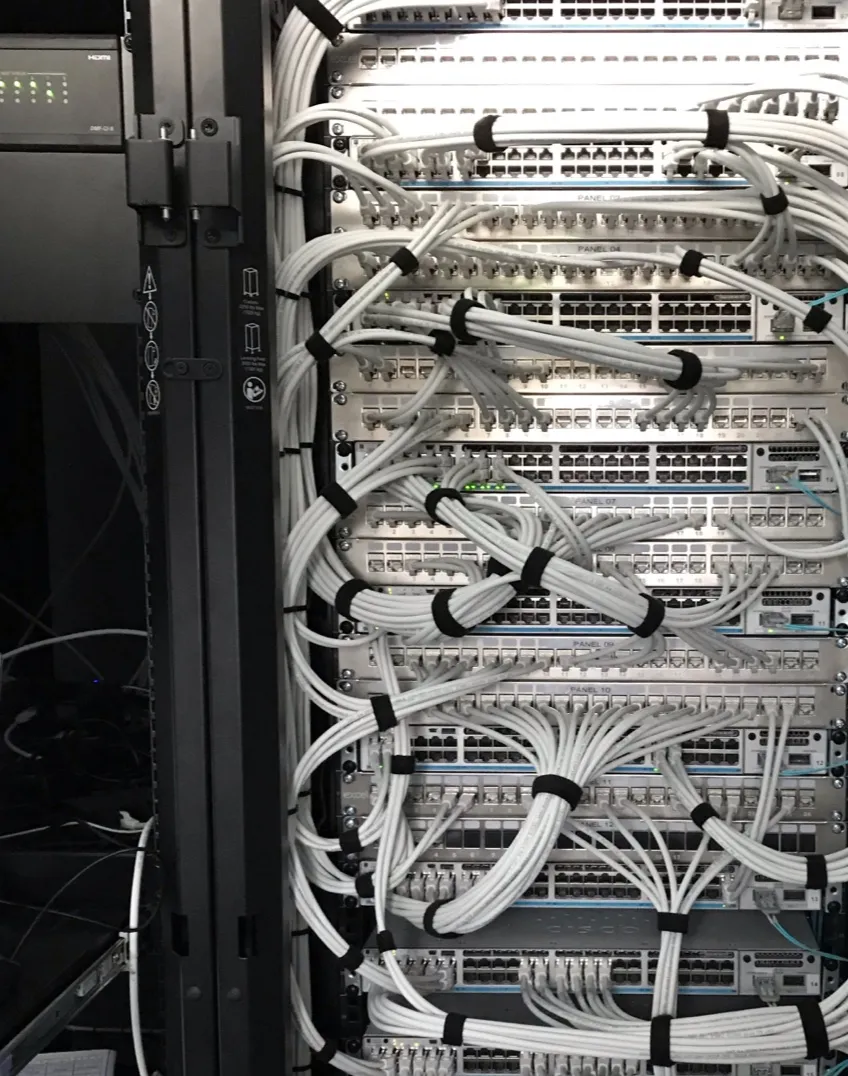 Audio Visual Services
Technical Design and Integration
Carillion strategic consultancy services begin with learning your aspirations and objectives, shaping the ideal AV solutions to develop, a quality, fit for purpose, future proof audio-visual installation.

Our technical design and integration service includes:
Full CAD design and configuration to envisage what we can achieve.
Expert rack builds to install and connect new audio-visual hardware.
Engineering to guarantee your solutions deliver, capturing all the required functions such as broadcast, lighting and cameras.
Commissioning and testing your system point-to-point to ensure the signal flow and manual operations work flawlessly at every step.
The key to implementing an extraordinary audio-visual upgrade is to customise every hardware or software selection, blending perfectly with your infrastructure to optimise efficiency. Carillion enjoys long-standing relationships with some of the most advanced audio-visual hardware suppliers worldwide, allowing us to create bespoke strategies to meet your demands for design, functionality, aesthetics and investment return.
The Carillion project management team delivers from day one, assisting with the complexities of the design process to help you make informed decisions about the best solutions to achieve the outcomes you require. Each representative is highly qualified and experienced, offering technical excellence and a jargon-free approach. Each of our project managers is trained in leading project management frameworks such as Agile and Prince2, delivering a proven approach to managing projects.

We also hold health and safety accreditations and strictly enforce safety procedures at each stage of our projects to protect the health of your staff, our staff and members of the public.
Critical paths allow us to customise your audio-visual strategy, shaping each project to hit your important deadlines and get your new systems up and running, with complete staff training, in good time.

Our reporting software provides a direct communication hub. You have full project visibility and control throughout, monitoring progress, advising of necessary changes, and tweaking your design to deliver the optimal results.

Carillion aims to form long-standing relationships with our clients, with assistance from your initial consultation to aftercare.

Technical support provides troubleshooting and incident resolution, all from a highly accomplished team, on hand to resolve any queries you may encounter throughout the lifetime of your audio-visual installation.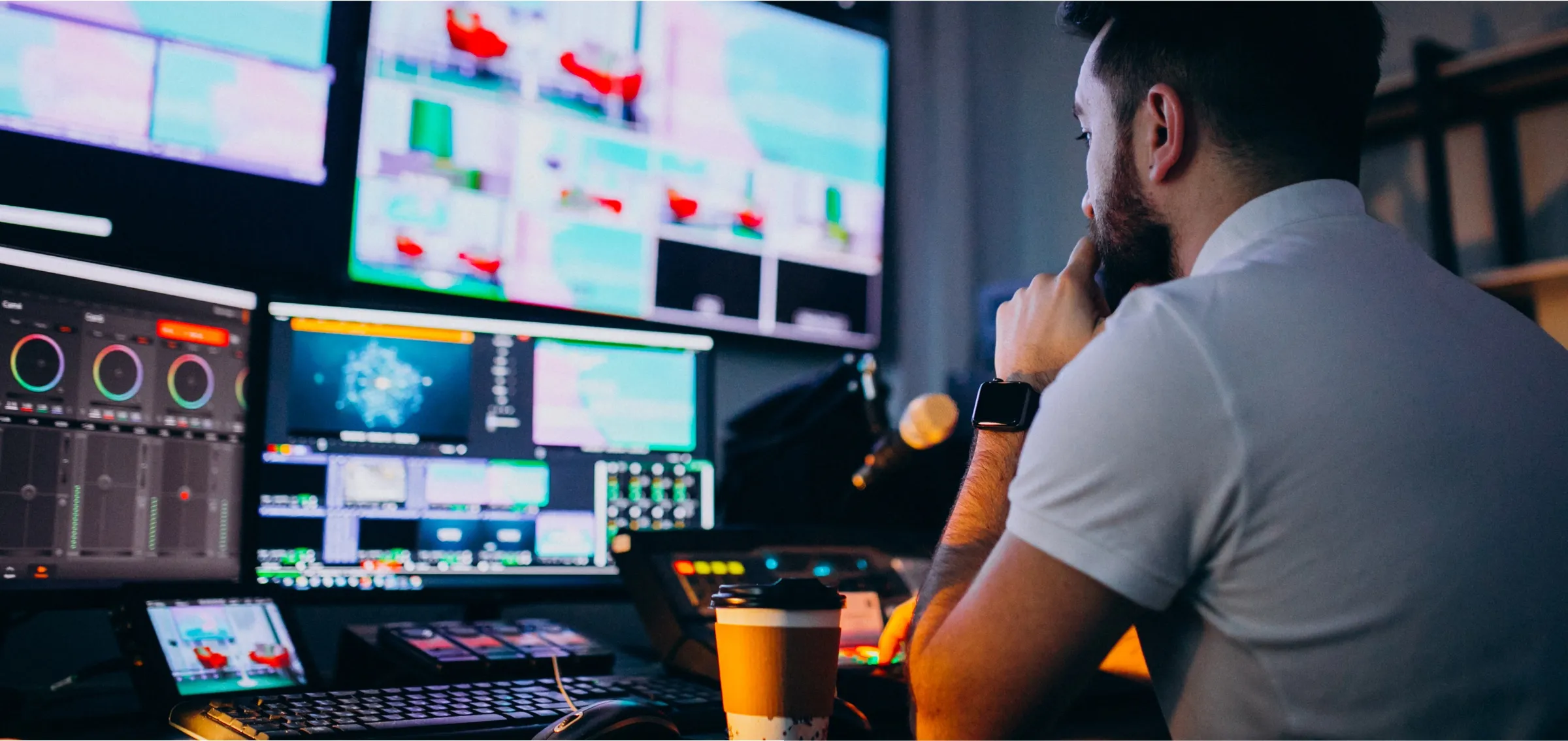 Audio Visual Services:
Audio-Visual Programming
Professional control rooms are an outstanding resource, enabling trained users to maintain central systems management of smart building networks from one fully equipped space.
Operators and technicians use these control rooms to handle every aspect of a complex smart building system, such as amending wayfinding displays, adjusting room booking schedules, maintaining access security controls, and directing the flow of traffic around the facility.
Carillion programming is essential to confirm your audio-visual works seamlessly, with control room systems able to respond rapidly to changing scenarios.
Our programmers are skilled in developing code and control system languages, flexing your installations as required, and ensuring an exceptional user experience.
From signal flow, user needs and device functionality, professional programming means getting the most from your advanced audio-visual equipment, creating simplified methods for operators to control dynamic interface designs through intuitive touch panels.
With decades of expertise, Carillion system programming extends across the audio-visual product market, with an in-depth knowledge of each brand methodology, coding language and system configuration, producing faultless integrations and audio-visual engineered to deliver.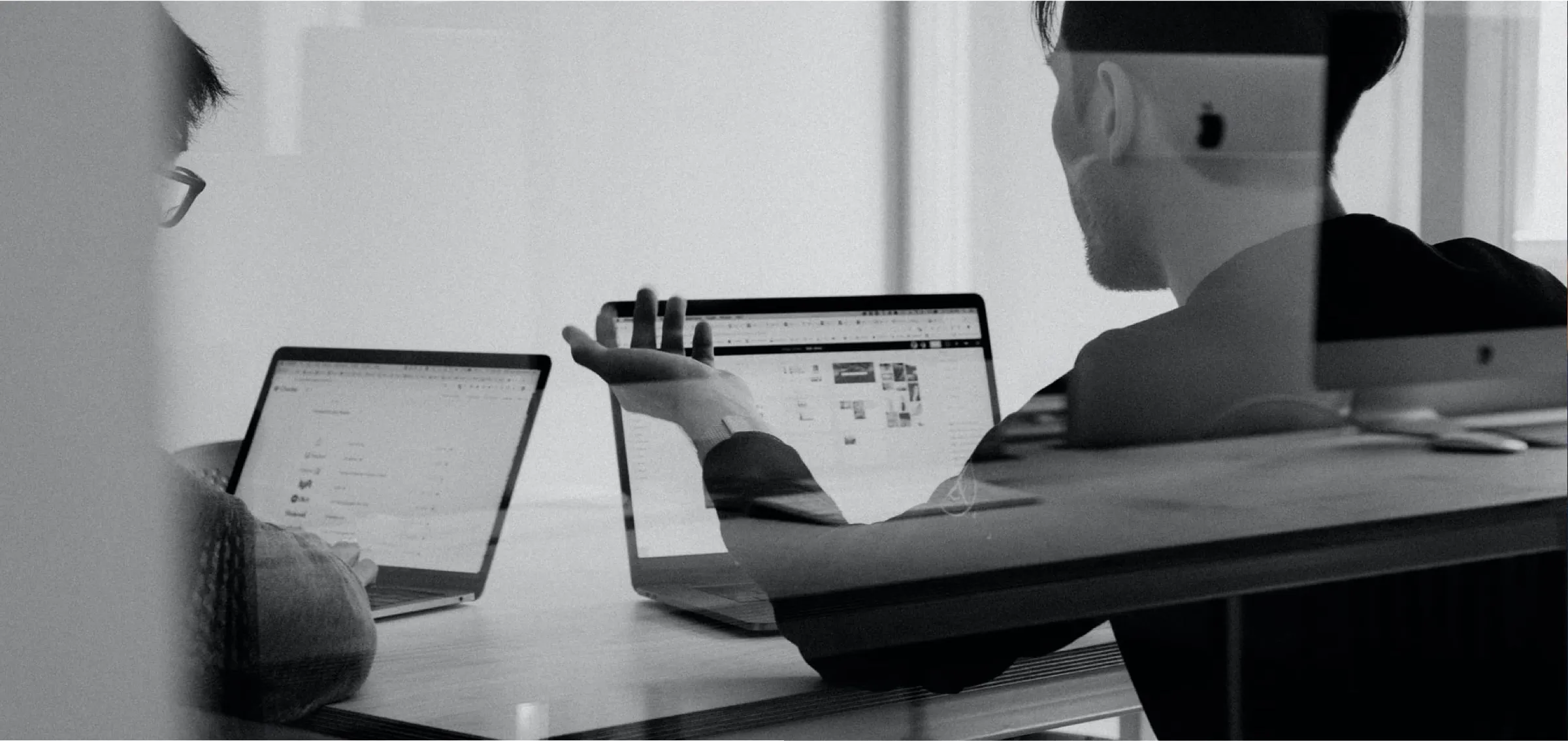 Audio Visual Services:
User Training
Audio-visual is inherently diverse and technical, and even the best designs, transformed into a highly functional system, are only as beneficial as the understanding of the daily operators.
Carillion recognises that every system user needs to be confident in managing audio-visual controls without downtime when needing to connect a new user, amend lighting commands, or host a digital event. Our training consultants are friendly, professional, and flexible, providing on-site or virtual training and using your real-time systems to showcase the range of available functions.
We offer a broad range of times and training formats to slot into your schedules and support teams, from individual one-to-one training to full workforce coaching. Training with Carillion is bespoke to your needs, designed to be productive, enjoyable, and enhance the ability of each system user to manage audio-visual controls with ease.
Carillion live events professionals can assist with best practises for managing audio-visual during high-value meetings and events, providing a well-rounded knowledge about the best ways to leverage audio-visual functionality to present immersive and impressive media packages.
As a global audio-visual solutions provider, Carillion is on-hand to resolve your technical challenges.
Our audio-visual engineers offer:
Maintenance, advice and guidance to keep your systems in excellent shape.
Regular and scheduled servicing.
Troubleshooting, remotely or in person.
Incident logging to track system faults.
Rapid response resolutions to get communications back on track.
In many cases, ongoing maintenance is vital. It can recognise when changes to your system use or amendments to audio-visual programming will heighten your responsiveness and integrate with any new hardware or software introduced to the organisation.
Audio-visual equipment from the leading brands we work with is supported by an extended or manufacturer warranty to give you the peace of mind in the unlikely event of an equipment malfunction.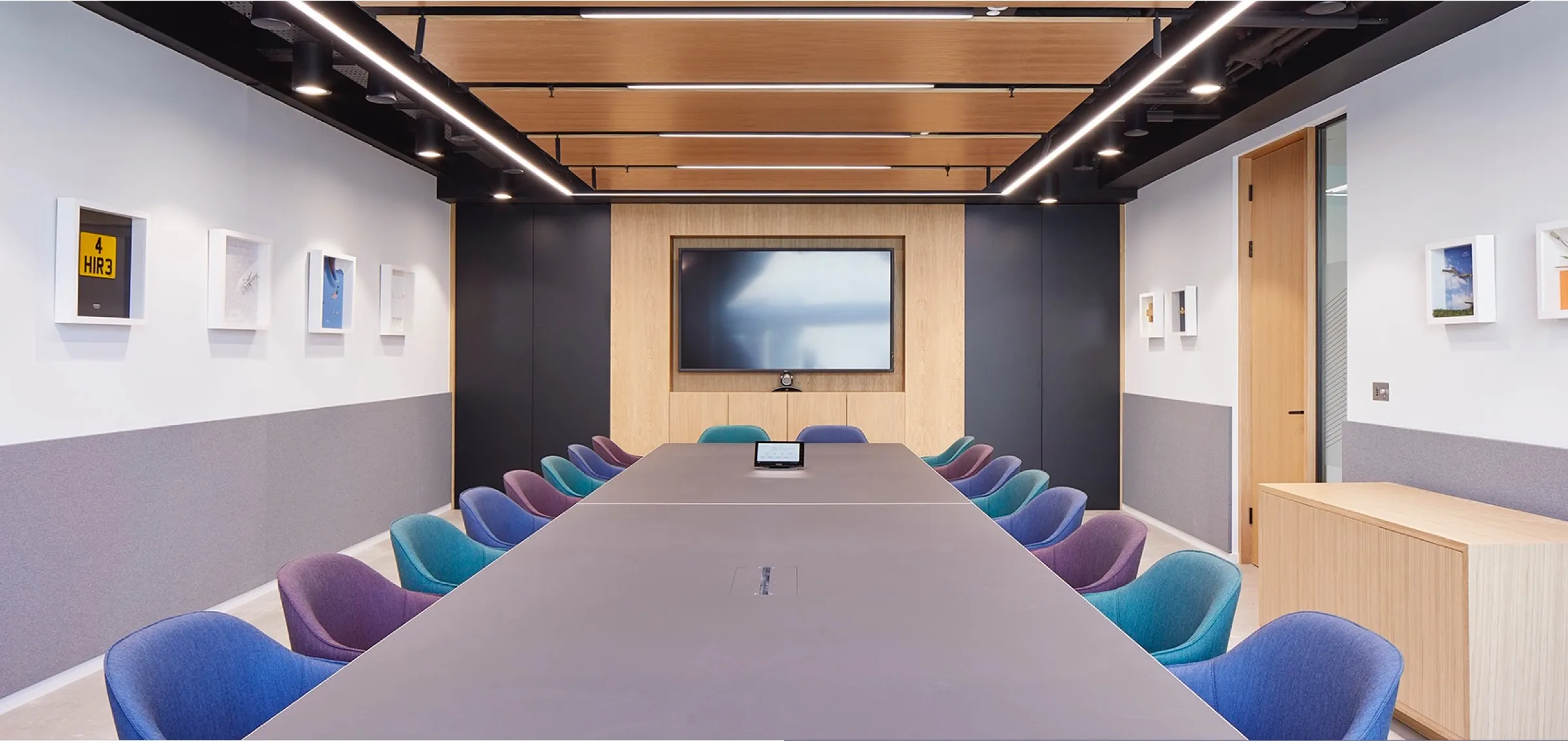 Audio Visual Services:
Lifecycle Services
Carillion clients come to us time and again, knowing that our unparalleled technical expertise and commitment to exemplary customer service create a quality benchmark.
We also allow for flexibility in our payment plans. We offer finance options, allowing clients to spread the costs of investing in high-performance audio-visual and boost the financial benefits of efficient operations and faster communications.
Structured payment plans are available for installations such as Microsoft Surface Hub – with test-run hire available!
Lifecycle services from Carillion mean that you benefit from ongoing support from a consistent team of audio-visual professionals, offering:
Extended usability, tailoring your systems to user needs and usage scenarios.
Optimal productivity and faster returns on investments.
Strategically planned audio-visual implementations.
Guaranteed viability, with continually maintained services and system availability as your requirements grow.
Our lifecycle services ensure that, whichever audio-visual solutions you require today, they continue to elevate your organisational capacity to bring the highest benefits to your operations for tomorrow.